eSIM a Game-Changer for Telcos: Unlocking New Opportunities
In recent years, eSIM has become a hot topic for operators and device manufacturers worldwide. Its increasing role is offering endless opportunities for operators to generate new revenue streams and a future of billions of IoT-connected devices.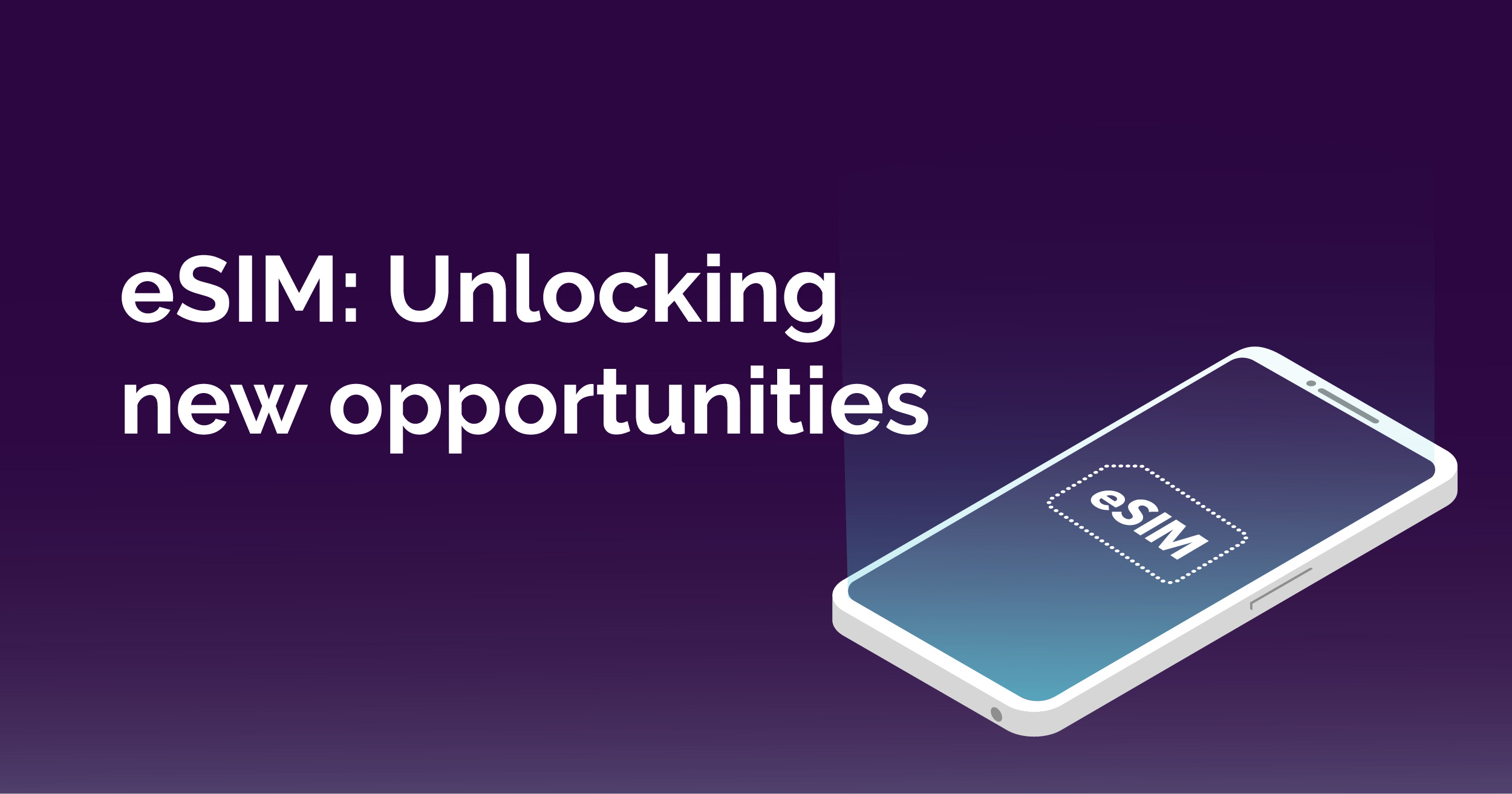 From the original credit card size iteration to the nano-SIMs of today, the Subscriber Identity Module (SIM) cards have been used for telco companies to securely link users and their devices to the consumption of services on the network.
An eSIM is an embedded SIM card. This new generation SIM card can no longer be removed, as it is soldered straight into the device when it is assembled. The eSIM removes the need to physically swap SIM cards to change the profile on a device. Instead, with Remote SIM provisioning (RSP) technology the user's profile information can be downloaded directly onto the device.
In 2019, two major smartphone manufacturers announced that many of their models were now equipped with eSIM functionality. In fact, by 2025, GSMA calculated that more than 2 billion eSIM devices will be shipped; thus encouraging the industry to go for eSIM.
The eSIM brings new opportunities in terms of device connectivity; as it can be used in devices that traditionally didn't have a SIM card - such as laptops, smartwatches, cars etc. The embedded SIM can also be a potential revenue-generating and customer-retention tool for Telco Operators.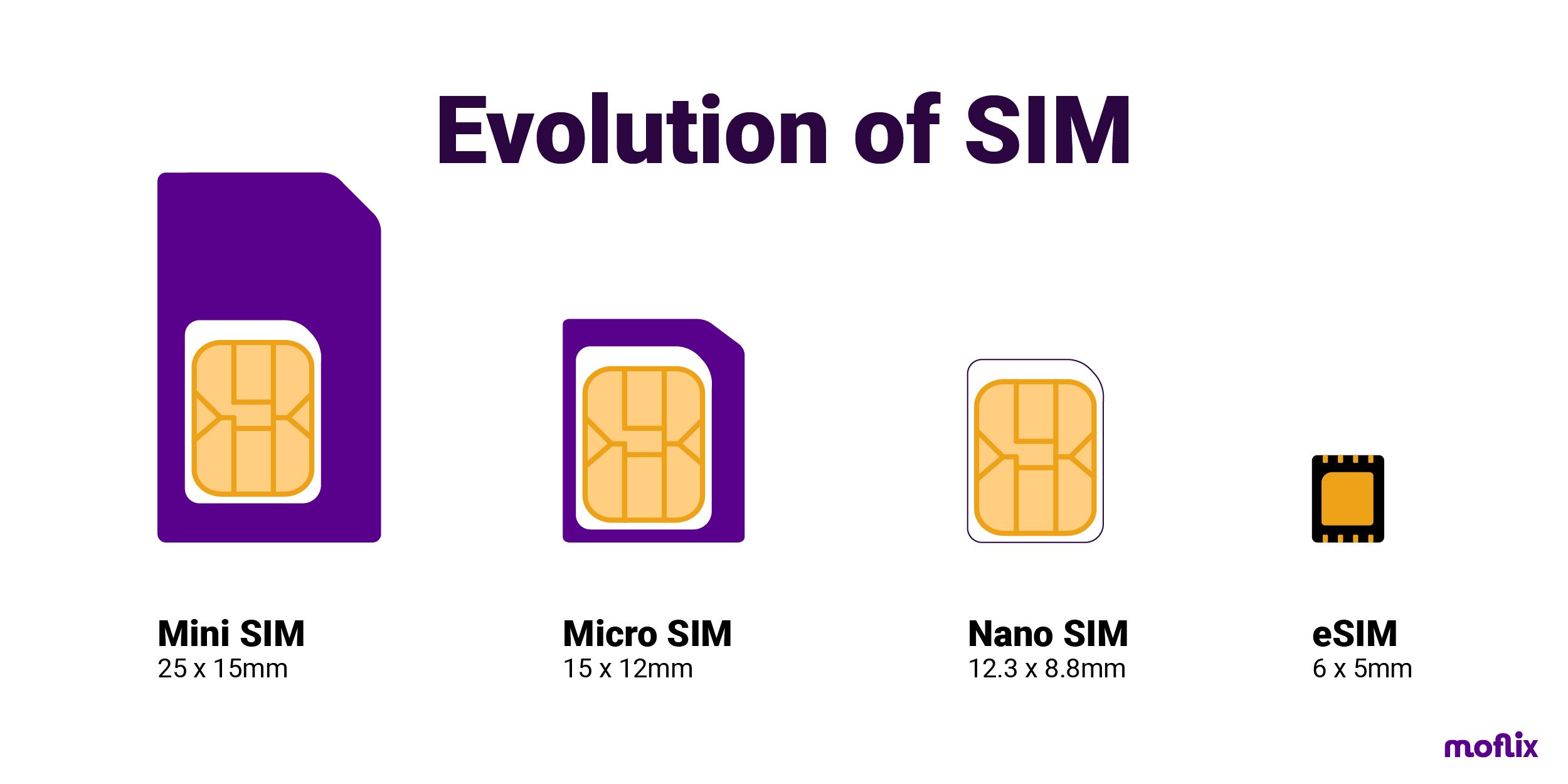 ESIMs can completely change the game for mobile operators due to the potential ability it offers to consumers to select and dynamically shift carriers directly from their devices. At this point, many manufacturers are responding to a market trend around the dual SIM (two SIMs in one device) whilst laying the foundations and helping the users to get familiar with this new technology. However, it is expected that in a few years, all smartphones will be equipped with eSIM.
Benefits of eSIM:

For MNOs and MVNOs
Leveraging eSIMs for a more seamless onboarding experience
The use of eSIMs can help to simplify the onboarding process significantly, because they allow consumers to switch operators remotely without having to visit a store to get a physical SIM card or wait for the SIM card to be delivered.
A better customer experience
eSIM technology allows operators to instantly onboard more cellular-connected devices into their networks. As these devices need to be managed, operators could look to deploy apps and platforms (link to remote onboarding article) which can be used by users to manage multiple connected devices. This allows operators to offer a seamless customer experience to their customers throughout multiple devices, thus enhancing the customer experience and increasing subscriber loyalty.
Revenue opportunities
As eSIM allows subscribers to connect more devices to their mobile operator, they can offer multi-device packages and data plans. With eSIM, device bundling will be easier and users can add effortlessly new devices to their plans. This represents new revenue opportunities for mobile operators, as their customers expand their plans.
Operators have been dealing with declining revenues from traditional voice and SMS services, and many are worried that eSIM will mean the loss of an essential, profit-generating sector of their business. Nonetheless, they could look to sell additional subscriptions to their existing customers to activate a secondary subscription on the device in addition to the primary subscription. For instance, customers who travel frequently to other countries not covered by any international data plans are offered to buy a secondary subscription from one of the operator's partners in other countries.
For end-users
Using it on a smartphone and other connected devices
The eSIM is not limited to smartphones and tablets. With this technology, users can activate a plan on other devices like smartwatches - and in a near future to a car or computer - eSIM is the future!
More than one SIM
On current phone models, as many as five virtual SIM cards can be stored on one eSIM at a time.
Easier to switch networks
An eSIM makes it easier to switch mobile networks. Instead of needing to order a new SIM or going to a physical store to get one, users can simply switch to a different network using, for instance, their smartphone.
Uses less physical phone space
Another advantage of the eSIM is that smartphone manufacturers could potentially use the space -of a physical SIM card- to increase the phone's battery size or add more features to a handset, among others. However, the real space advantage is for wearables like smartwatches.
Travel specials
For frequent travellers and tourists, it will be simpler from now on to go for a local subscription.
eSIM technology offers many opportunities. Although its adoption is a concern in the industry, in practice, its implementation can help enrich the relationship with consumers. The introduction of the eSIM should be grasped as an opportunity, rather than feared as a threat. This goes for telcos, device manufacturers, and other parties that all stand to benefit from a globally connected IoT.