Customer experience in times of Digital natives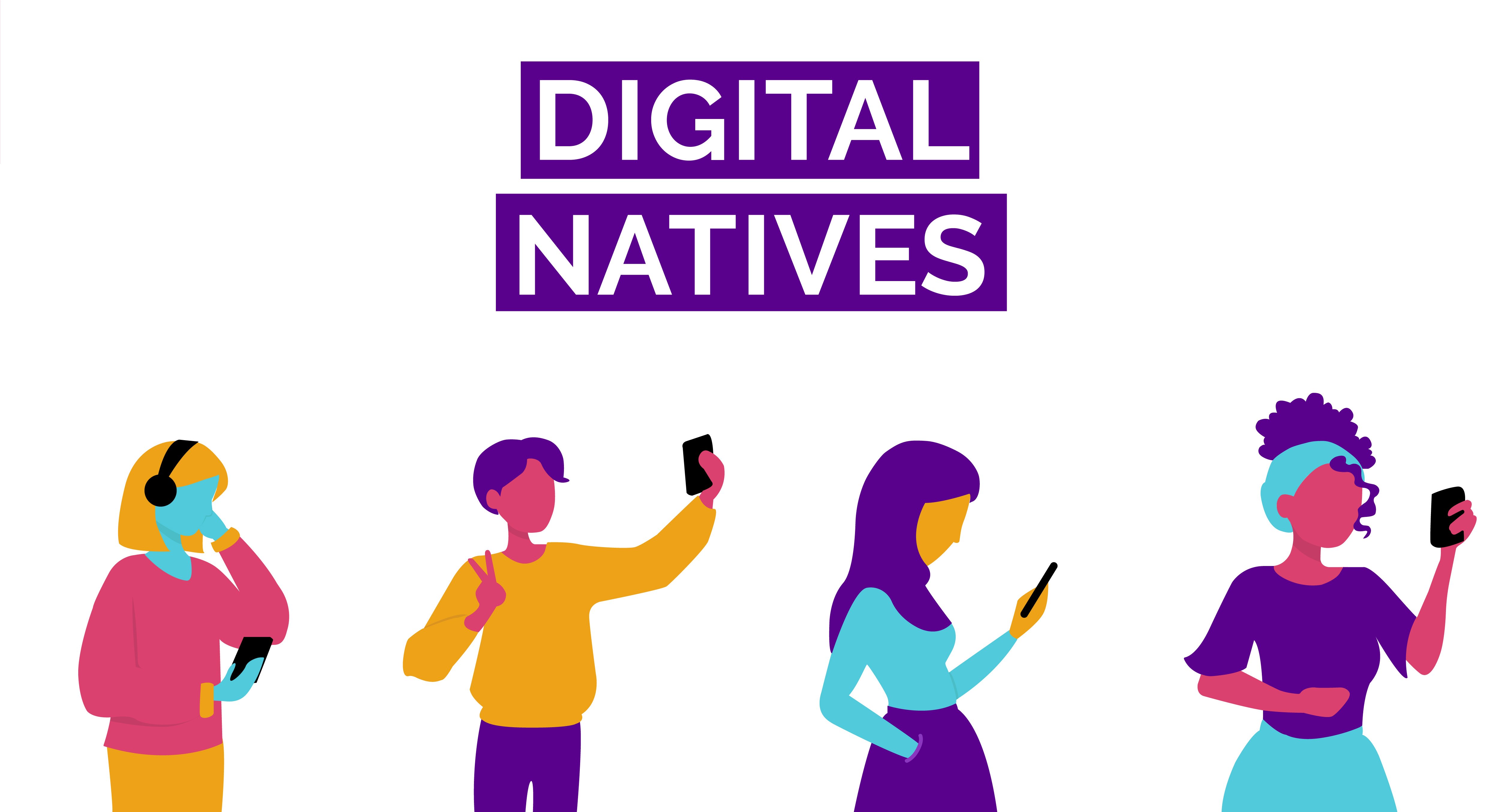 Consumer demands are constantly evolving. With the advancement of technology, these demands are increasingly focused on speed, digitalization, convenience, and accessibility. This is influencing organizations to rethink and employ better customer experience strategies to provide their customers with outstanding customer experience.
A new generation of customers that expect instant solutions, 24/7 availability, digital and mobile access, is on the rise. This new generation of customers is referred to as digital natives.
Who are the Digital natives?
Quite often, we hear the term "Digital Natives" but what does it mean?
Digital Natives is a term created by Marc Prensky. It refers to people born, raised and thrived in the digital era. Most digital natives are tech-savvy by their being born around technology. Some people describe them as having been born with "Digital DNA".
These digital savvy users can adapt and become comfortable with technology at an early stage and consider it to be an essential part of their lives. Most digital natives are found within the Millennials and Generations Y and Z. However, some people use the term Digital Natives to refer to anyone more comfortable using technology for everyday activities.
People no longer buy products, they buy experiences. In the past, people had to ask around for information before making buying decisions. But today, information is a "Google Search" away, shaping the way we interact and buy.
Digital Natives love convenience. They prefer to buy conveniently from the comfort of their home and expect to have excellent customer experience as well. This is also a generation that does not hesitate when publicly voice out their concerns or criticize any company that didn´t meet their expectations.
Digital natives vs. Digital immigrants
We have discussed who are the Digital Natives. Now, let's discuss another popular related term: "Digital Immigrants"
Digital Immigrants is a term used to refer to people that weren´t raised in a digital environment. This term is mostly applied to people born before the spread of digital technology and who weren´t exposed to it at an early age.
According to Prensky, Digital Natives "think and process information fundamentally differently" to digital immigrants. Prensky asserts that digital natives process information quickly, enjoy multitasking and gaming, while Digital Immigrants process information slowly, prefer working on one thing at the time and do not appreciate less serious approaches to learning.
Creating digital customer experience for Digital natives
The rise of new technologies has caused a shift in customer expectations, creating a new kind of modern buyer, who is constantly connected, app-native and aware of what he/she can do with technology. The emerging possibilities for companies are as transformative as they are challenging. Businesses must rethink how they deliver value to the consumer and meet their expectations.
As consumer demands will continue changing, companies need to continuously adapt to them. In the age of Digital Natives, BSS platforms become the perfect ally for meeting these demands.
🚀 Check: How technology is changing the customer experience
Simplicity is key
Using multiple touch-points in the customer journey to make any time interactions easier. As mentioned above, Digital Natives love convenience. They also happen to like parallel processes and multitask. Offering them the opportunity to do everything through a single app, would make the difference for them when using your services.
Service speed
No one likes to be kept in hold. People of this generation are likely to abandon the queue faster. Therefore, companies need to speed up services and solve queries fast. Fortunately, mobile apps have given businesses the power of real-time communication. From responding to regular inquiries to offering real-time emergency support, mobile apps enable businesses to interact with a customer instantly and offer them a more personalized experience. Additionally, making self-service support more customer-centric using interactive walkthroughs will win the heart of Digital Natives.
Be available 24/7
Everything is happening now in real-time. Users expect to receive assistance at any time, they are used to instant gratification from their online experiences. One of the best ways to connect with your customers and enhance customer experience is by being there whenever they need you. However, this can be challenging, especially if you don´t have the resources to offer 24/7 customer assistance.
Luckily, technology is on our side, offering advance services such as chatbots that provide 24/7 customer assistance. Additionally, there are other resources you can use to tackle this issue, such as having a FAQ list or support channels based on existing instant messaging platforms, such as WhatsApp.
Omnichannel customer experience
Digital natives want what they want where they want it. They are aware of the power technology has given them. They expect they can initiate interaction via one channel and complete it via another channel without having to repeat the identification process or start afresh to state their issues. In other words, they expect seamless convergence between online, phone and a physical branch – the traditional and digital interactions.
🚀Check: Being truly digital in the telecom industry: BSS automation 🚀
The Moflix interaction platform is designed to cater to the "hop-on/hop-off" generation of Digital Natives. Through the app, users can set-up and manage their accounts and subscriptions, manage their entire onboarding process, receive real-time assistance (support channel based on existing instant messaging platforms, such as WhatsApp) and make payments, all at a fingertip through the app.
For businesses, the platform offers the opportunity to simplify complex business processes, making them more efficient, while offering their customers a seamless digital customer experience.
The Moflix Interaction platform has everything needed to win the heart of digital natives and convert your operations into a future proof business. Are you ready to take the next step and become a pioneer?
Start today!