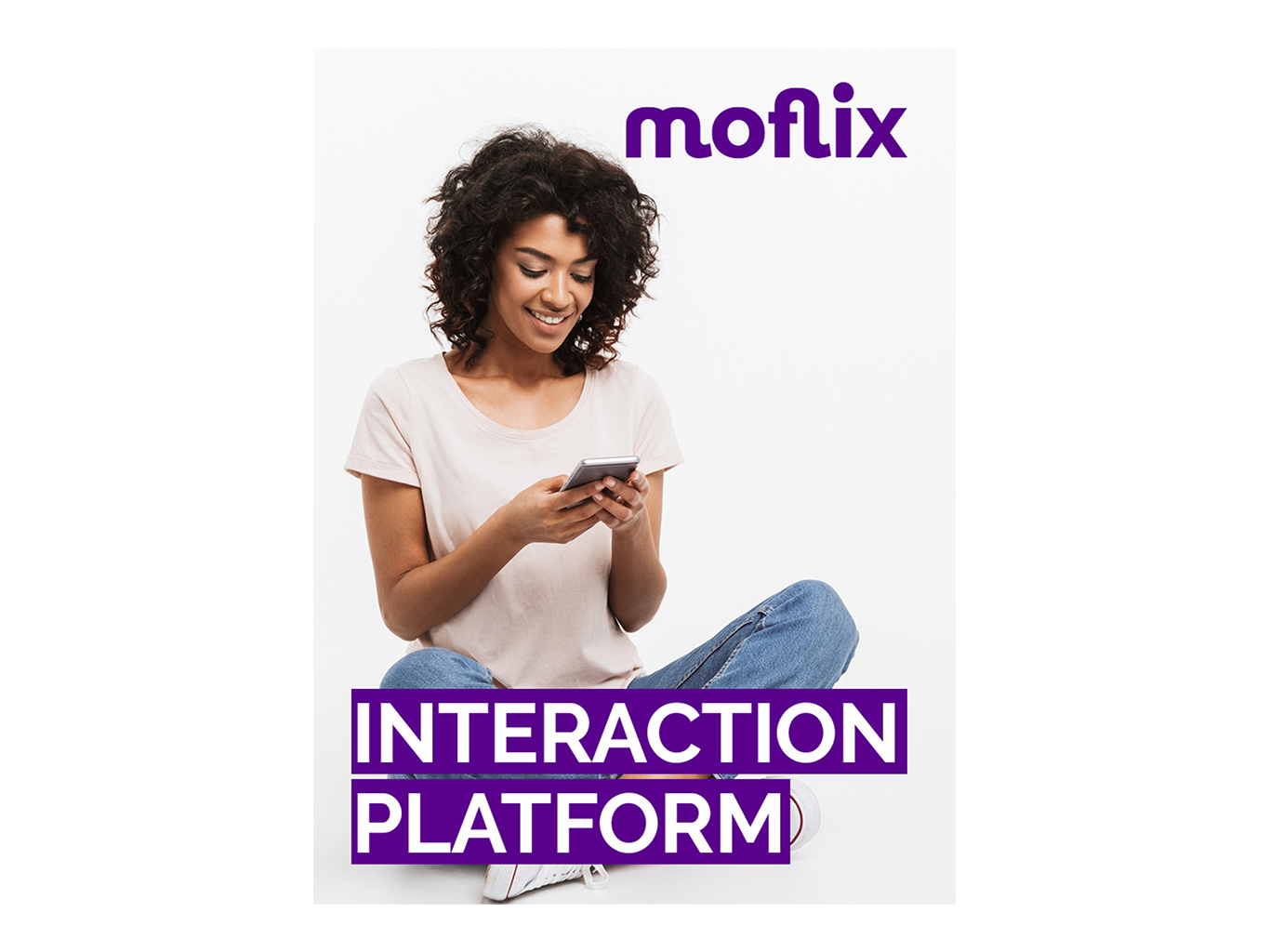 The Moflix Interaction platform has everything needed to win the heart of your customers and convert your operations into a future proof business.
Are you ready to take the next step and become a pioneer? Download the brochure and get to know the Moflix Interaction Platform for digital services
Moflix provides a fully digital onboarding solution for companies that operate in highly regulated environments, such as telecommunications and insurance. Our solution is designed for companies that courageously seek out new and modern solutions to move fully to a better digital future without the need for a massive transformation project.
Content in this brochure:
A unique platform for digital services
Basic architecture
Basic Functionalities
Identity verification: KYC
Digital mobile vs. Existing providers
Customer case