The Fast Mode Interviews Moflix about What to Expect at DTW23-Ignite?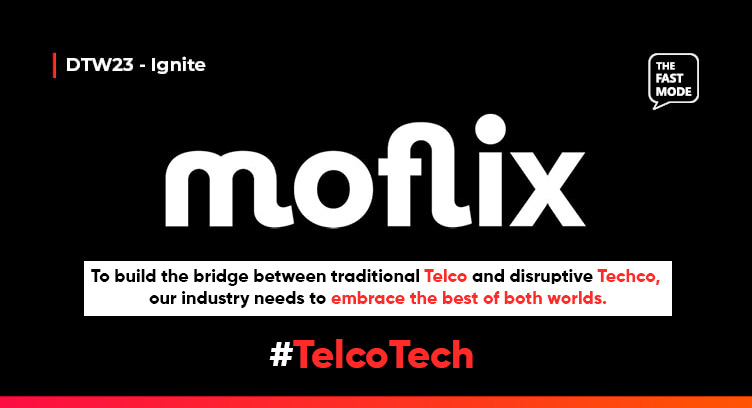 What products / solutions will Moflix be showcasing at DTW23? Can we expect to see any new launches?
Moflix will be showcasing its award-winning TelcoTech Platform at DTW23. Moflix TelcoTech brings together the best parts of the modern Digital Telco experience with a powerful Web-scale Tech platform, to offer the telco industry the same disruptive opportunities that FinTech brings to financial services.
We see TelcoTech as a new platform category emerging in the telco space to power the next generation of digitally native telecom companies. TelcoTech provides an intuitive 100% Digital experience, with simple commercial propositions enabled by a lean operating model, and leverages trusted validated customer identities to build commercial relationships that go beyond the core connectivity offering. With TelcoTech you are both a Telco and a Techco at the same time - your unique position of providing customers with mobile or fixed connectivity leads to new and exciting ways to drive engagement, build communities and generate new revenues.
You can take the first steps by launching a 100% Digital connectivity proposition in 100 days or less and iterate into a trusted Super App environment that serves as a gateway to Web 3.0 and beyond. Disruption has never been easier!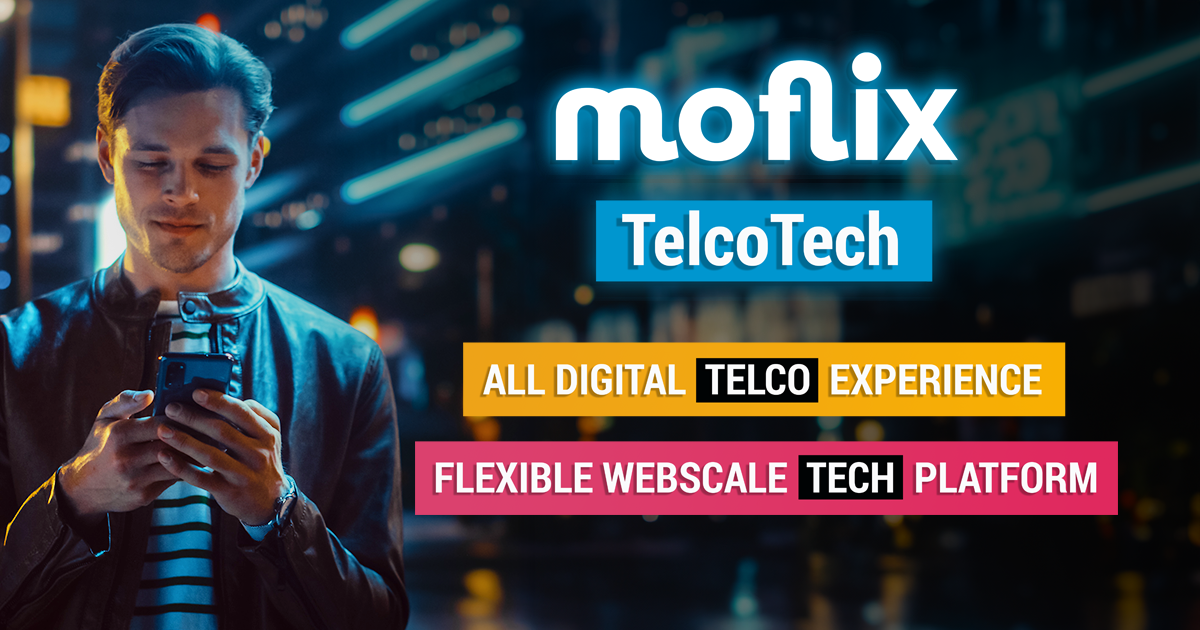 Are there any speaking opportunities that Moflix will be taking part in? What are some of the key points that you plan to cover?
Moflix will be speaking in a session entitled "The Bridge between Telco & Techco: Disrupting Operators' Core DNA", alongside our customer NiceMobil (Finalist for TM Forum Excellence Award 2023 "Excellence in Customer Experience"), and a new operator that is using the Moflix TelcoTech Platform to launch a Web 3.0-centric MVNO in the USA. This session is taking place on Thursday 21st September at around 12:15, in the "Accelerating Innovation with Open APIs" track.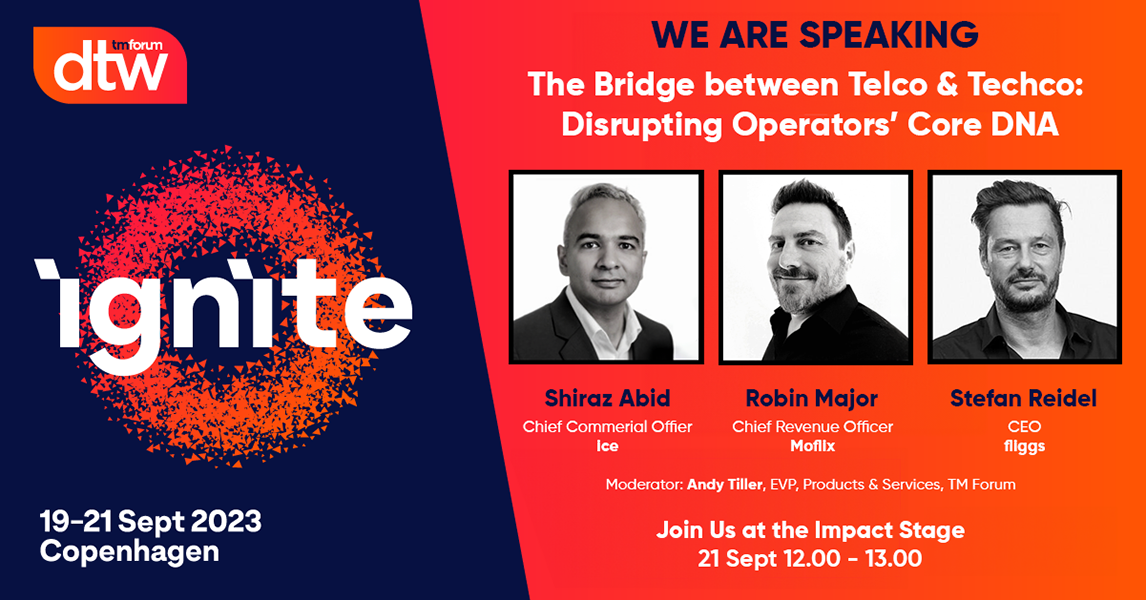 The key takeaways from this session will be:
Achieving the commercial benefits of digitalization in our industry requires a bold new imagining of what it means to be a telco in the 21st Century – it isn't enough to take the operating model and IT systems we had available to us in the 1990s and evolve them into the Digital world. They were simply never conceived with today's realities in mind.


Rather than trying to turn the whole business into a Techco – which has been the focus of a lot of industry rhetoric for a number of years now – it is more about creating a bridge between the Telco world, where carefully engineered connectivity is still a valuable commodity, and the Tech world, which offers agility flexibility and revenue diversity. We call this bridge TelcoTech, and it is a disruptive emerging category in the telco platform market that is driving significant change at a rapid pace.


For an executive in telco to be successful in implementing a disruptive vision, she has to be willing to challenge almost every aspect of the traditional telco DNA: from her understanding of the market and customer cohorts, through the types of commercial propositions that are relevant, the operating model to deliver these, the team structures and resources required, which company culture and working practices to implement, how she measures success, and which technology choices and partners she has access to today that aren't constrained by the options that were available 30 years ago.


It seems like a daunting journey, but actually once you take the first step, you can see the business impacts very quickly. Unlike traditional "digital transformation", the TelcoTech approach doesn't require you to have all the answers at the beginning of a long and uncertain journey. You launch quickly and iterate often, based on market feedback to bring the right propositions to the right customer cohorts at the right times. It is a constant journey of discovery and experimentation, which is still an alien concept to many seasoned executives in the telco industry.


We don't have to reinvent all the wheels! We can learn and steal with pride from successful examples in other industries. Financial Services has been changed beyond all recognition by the opportunities offered by FinTech. We can lean on this experience, and experiences in other industries, to accelerate our path to TelcoTech.
What are some emerging trends and technologies that you expect will power digital transformation in the telco space in the next year?
There is a lot of focus on Generative AI as a tool for improving communication with customers and reducing the burden on existing support channels. We see this as an interesting part of the TelcoTech story, but we are also focused on interesting topics in the Web 3.0 domain. With TelcoTech as a vehicle for bridging between the traditional Telco world and the Digital Tech world, we are exploring the role telcos can play as trusted identity brokers in the decentralised Web 3.0 world.
We're also exploring how telcos can create communities centred around their connectivity services, with decentralised support models, gamification, and commercial incentives that give back to the causes that are important to those communities. Most of the key technologies are already out there. The role of TelcoTech is to bring them together into an ecosystem of capabilities that drive meaningful value for both telcos and their customers, where being a 100% Digital telco operator is really only the beginning of the journey.